current location: company news >> Exhibition News
2017CISMA Shanghai exhibition successfully concluded2017-10-09
Two years China sewing equipment exhibition has been successfully concluded, this year is exhibition of sewing machine operators and parts industry as high as 1200, with stalls of up to more than 110 thousand square meters, both to rewrite the record high, all exhibitors around thethis topic, all kinds of intelligent machines and spare parts exhibition of sewing.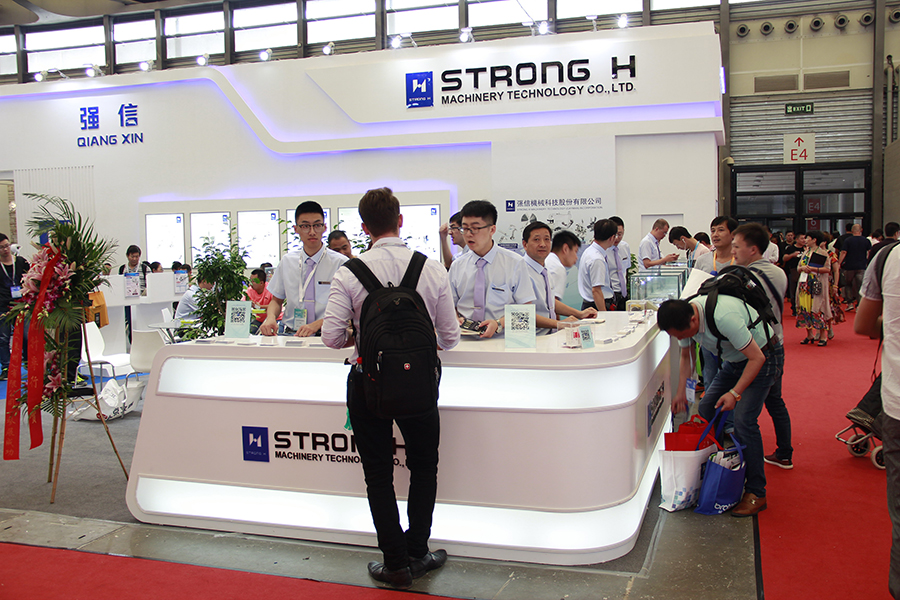 The use of strong letter of the company booth area increased from the previous 270 square meters to 345 square meters exhibition, industrial sewing machine needle group series, automatic thread cutting device of CNC, automatic cutting device, computer sewing machine, cutting machine knife nest device system and industrial sewing machine tool system and other products, is the sewing machine parts taking the exhibitors in the largest.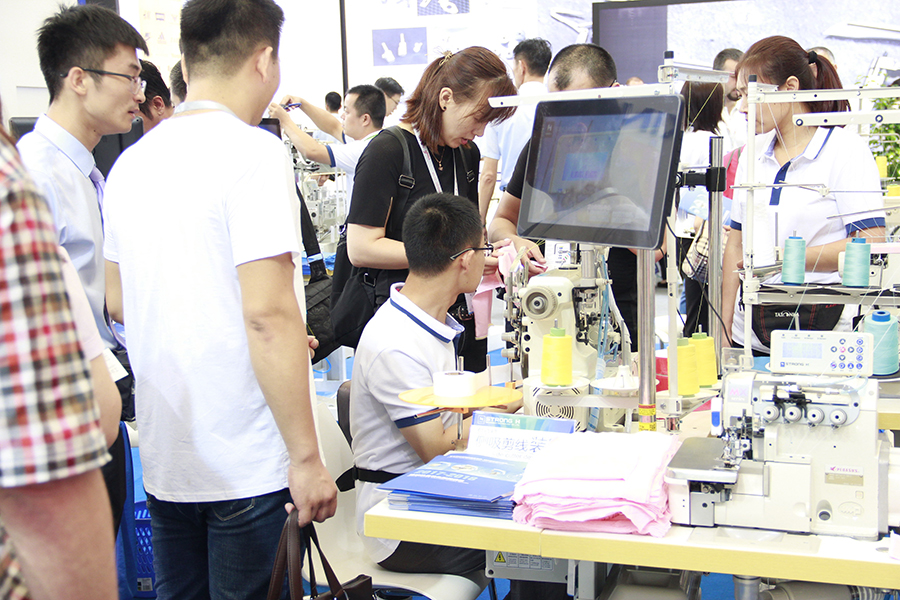 This exhibition, Taiwan Business Times reporter to visit the booth to the general manager of more than Qi Bing interview.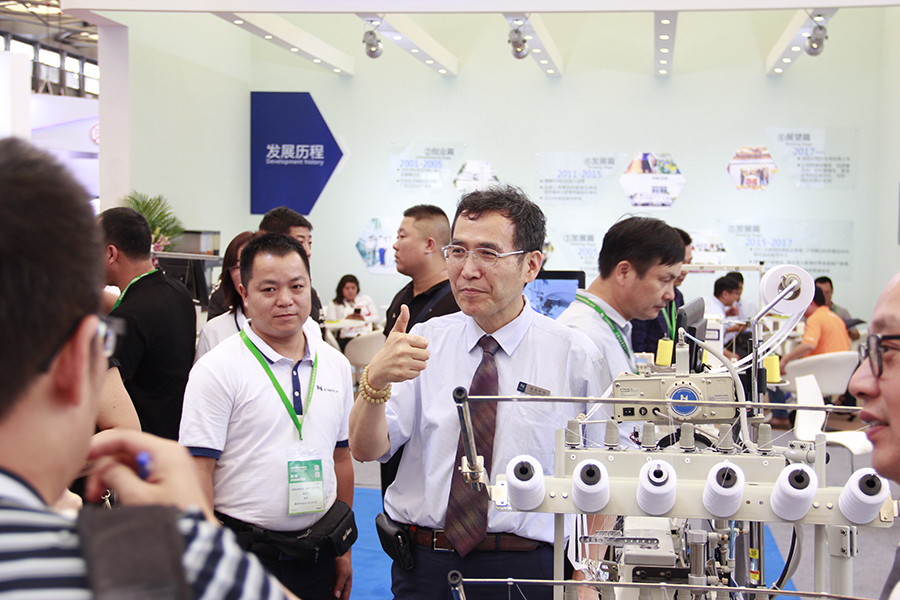 Former China Sewing Machinery Association director Nagata Mihiro right two came to the strong letter booth for visits and guidance.
He Ye, chairman of the China Sewing Machinery Association right two came to visit and guide the letter booth.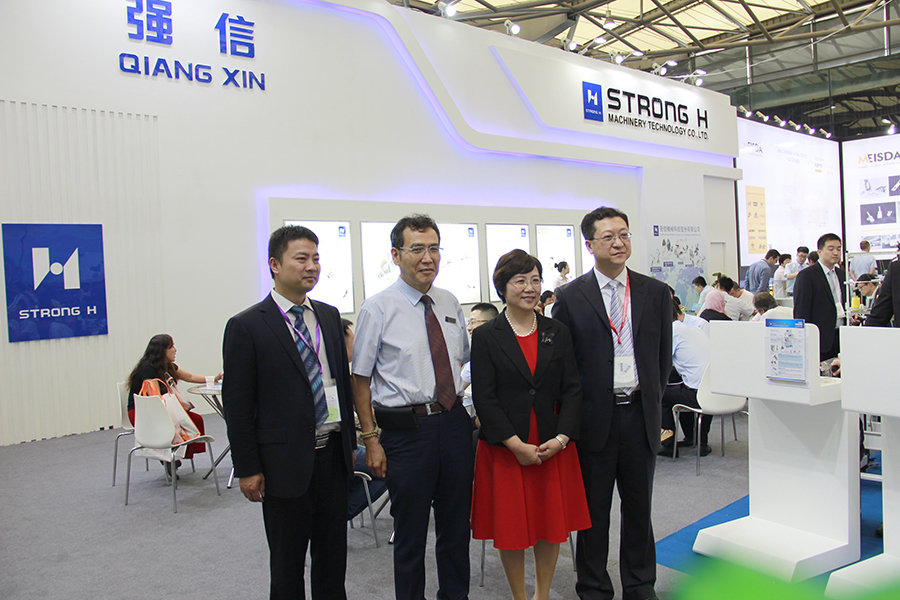 Yang Xiaojing, vice president of China Sewing Machinery Association right two came to visit and guide the letter booth.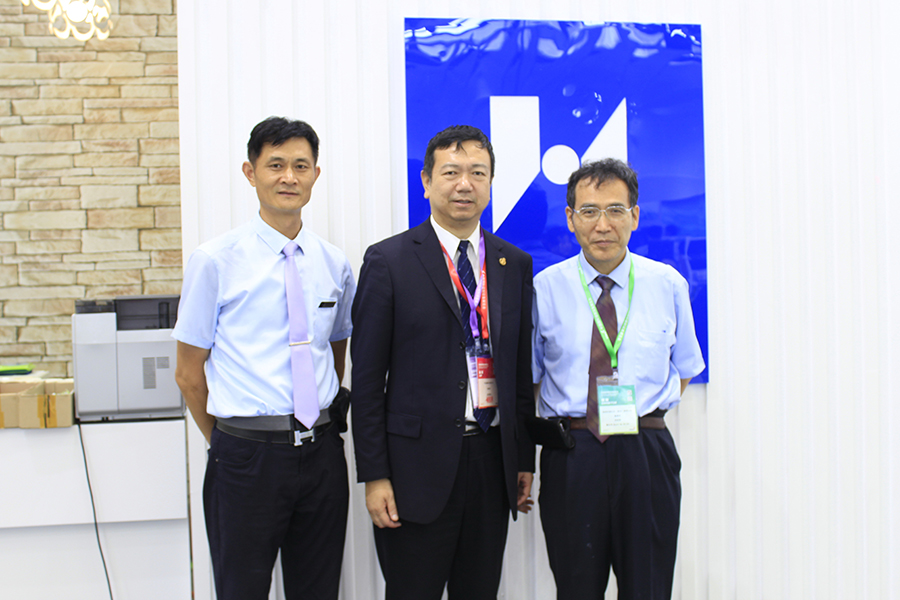 The exhibition, parts exhibition area filled with visitors and consulting personnel, for our product quality, the old customer door thumbs thumbs praise. The automatic device display area is bursting with popularity, every piece of equipment, have attracted a lot of customers stopped to visit, business personnel, technical director attentive to the features and advantages of every customer to come to consult the explanation, demonstration sections of device. Customers are more confident of mechanical products, automation equipment products full of expectations and recognition.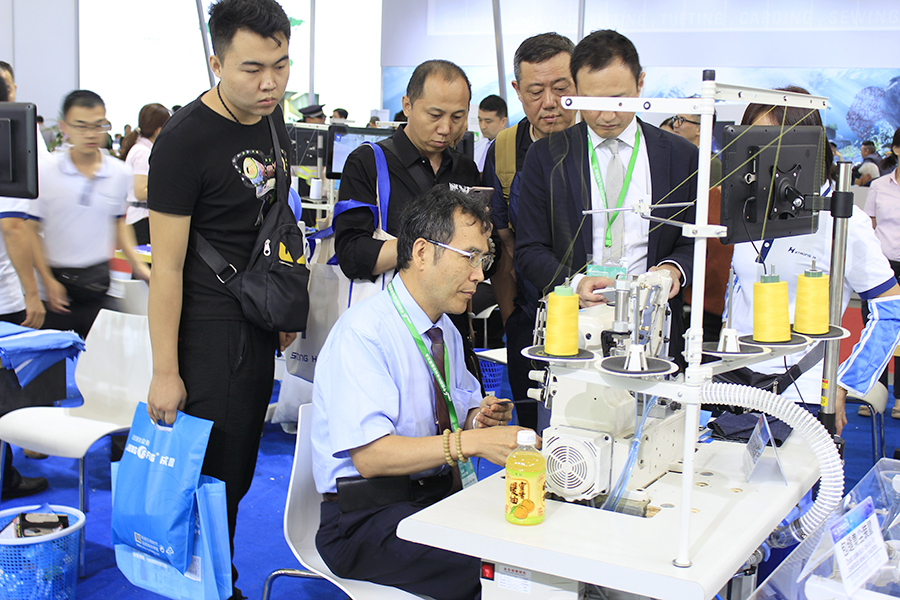 Just four days, strong letter machinery technology has once again become the highlight of the exhibition hall, as one of the most popular booth, strong letter machinery technology and automation equipment parts show many high quality, seriation, also showed strong letter of cultural charm, dedication, diligence, professional.