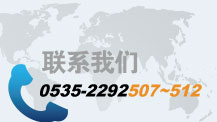 current location:About Us>>Contact Us
强信机械科技(莱州)有限公司
STRONG H MACHINERY TECHNOLOGY CO.,LTD.
Address: No. 1699, open road, development zone, Laizhou City, Shandong Province
Tel:0086-0535-2292507~512
Fax:86-535-2231838
E-mail:qiangxin@strongh.cn
website:http://www.strongh.cn
Enterprise QQ:2851299800
WeChat public platform:qiangxinjingmijixie
Bus routes: Take bus 7 in the urban area to the Donglangzibu station to get off, to the East about 200m.