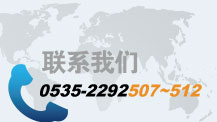 current location:About Us>>Corporate introduction
STRONG H MACHINERY TECHNOLOGY (Laizhou) CO.,LTD is an exclusively foreign-owned enterprise founded in 1996,.The company manufactures ten thousands products of six series including edge, needle plate, feed dog, presser foot, needle clamp and knives for embroidery sewing machines for worldwide customers. Now the company has 1,300 employees, having a rich-experienced and creative management team as well as highly quality staff. The company occupying 50,000 square meters, equipped with WEDM-LS, CNC machining centers, meshbelt furnace, vacuum furnace, multifunctional furnace and other advanced machining equipment, can undertake production capacity of three million sets per month. The company invests money in special technological innovation, R & D funding for the further upgrading production technology every year.
The company has been adhering to the tenet of management philosophy of "quality first", implementing TQC according to ISO9OO1 quality control system: the products are manufactured in a full range of quality control of product design, incoming, process and finished products, products export from design review, performance requirements and confirmation of technical standards to the manufacturing process of pre-service training, three inspection system and product testing standards, IQC . We adopt a variety of statistical techniques for quality control, effective analysis of reasons for poor quality and timely development of corrective and preventive measures; and a variety of product testing methods to verify product performance to ensure product quality continuously improved; establish and improve the customer complaint handling mechanism to find the problem in the shortest possible time, formulate improvement measures and give customer feedback at the first time to maximize customer satisfaction.
Under the leadership of the management team, the company's marketing network spreads over the world, our company provides highly competitive one-stop solutions of product design, development, quality assurance, after-sales service for worldwide customers with a prospective vision. Now our company has become the biggest manufacturer of sewing machine spare parts in China STRONG H brand we registered has been a surveyor's pole in industrial sewing machine parts industry and favored by worldwide customers.
Our Company has been adhering to the ideal of "pursuing common interests between employees, customers, strategic partners and society without selfish", and tackles economic construction meanwhile actively implements the corporate culture project, builds the core enterprise culture: "Dedication, Diligence, Honesty, Profession", organizes a variety of sports and entertainment activities, labor competition, and provides love donation, student funds to contribute to the community's support. As to the principle of "People Oriented ",our company created a culture atmosphere of playing employees' specialty and inspiring employees' potentials. STRONG H also created a competitive salary system accordingly, which can enlarge employees' development space. With the continual growth of our business, we sincerely invite all kinds of professionals to join us for common development.