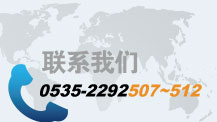 current location:About Us>>Corporate History
Company History:
1、Company Predecessor:(1994/11/29~1996/8/23)
The predecessor of Strong H Machinery Technology Co., Ltd is LaiZhou LuXin Precision Machinery Co.,Ltd(joint venture), it came into production in 29 November 1994, mainly producing upper and lower knives.
2、Entrepreneurial Stage:(1996/8/26~2001/5/24)
The company moved to LaiZhou Tabu in 14 August 1996, and changed name to LaiZhou Strong H Precision Machinery Co., with 30 employees. In 1996 the company registered STRONG H as commercial brand. In 1997 the company started to produce needle plate, feed dog and presser foot and developed to 200 employees. At the same time, the company came up with the develop purpose "Leadership of the highest quality , Performance of accuracy and punctuality, Service of maximum integrity, A reputation within the industry to Honor and qualification
3、Developing Stage:(2001/5/25~2004/12/31)
To meet marketing needs and LaiZhou government developing programing, the company built new factory in May, 2001. In 8th June 2001 the new factory started to put into production, leaders from LaiZhou government and municipal Party committee came for opening ceremony. For this reason, 8th June becomes factory anniversary day for strong H
4、Ascendant Stage(2005/1/1~to date)
At the beginning of 2005, new facility came into production. In November,2005 the company invested 3 million for new factory as to developing strategy and developing program. In December 2006,LaiZhou Strong H Precision Machinery Co., changed name to Strong H Machinery Technology(Laizhou) Co., and with the growing good reputation, Strong H has become a well-known brand booth in China and across the world.
With growing investment in technology, more and more new equipment like CNC machining center, low speed wire cutting, mesh belt furnace heat treatment have been purchased. At the same time our employees add up to more 1600. And our market expands to Japan, Korean, Turkey, Guangzhou, Shanghai, Taiwan and gets a good reputation from world-wide customers.
So far, the company has won many Honor and qualifications: Advanced Technology Enterprise, AAA Credit Enterprise, golden shield VIP unit for commercial support, advanced tax contribution unit, advanced enterprise for teaching etc., and many companies have visited Strong H for experiences.